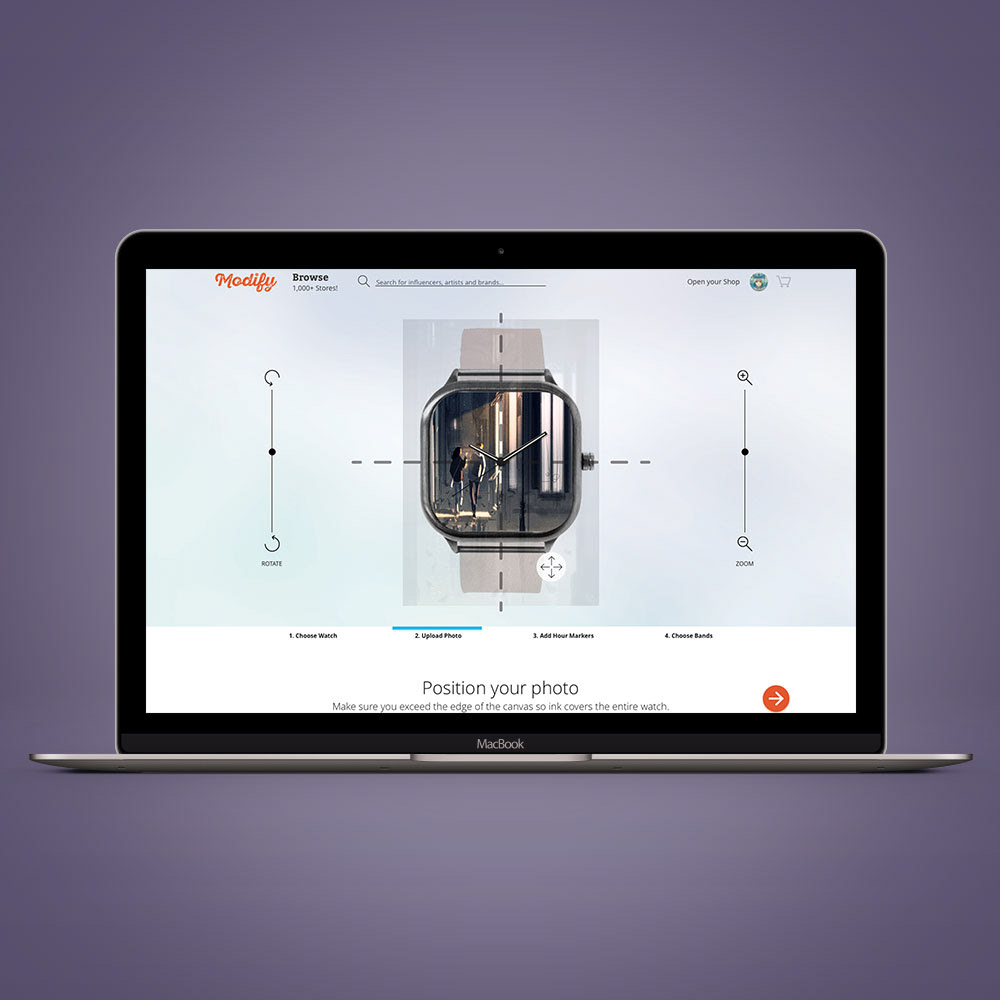 Role
I developed a quick 30% concept to provide a starting point for building a new Custom Watch designer web tool from scratch when resources cleared up enough to take on this project. I started with some hand sketched ideas, then jumped straight to Sketch and InVision for rapid prototyping.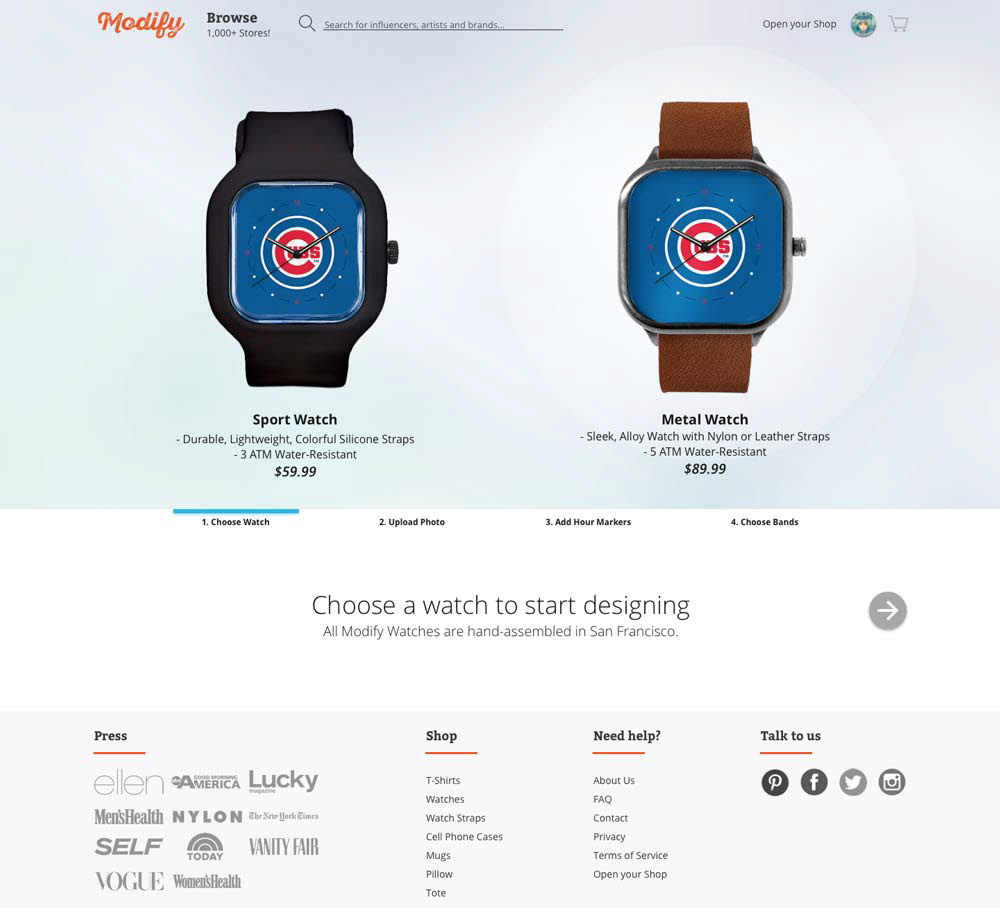 Step 2
A tip at the bottom to make sure users filled the entire canvas was included due to our observation of custom design submissions in the past.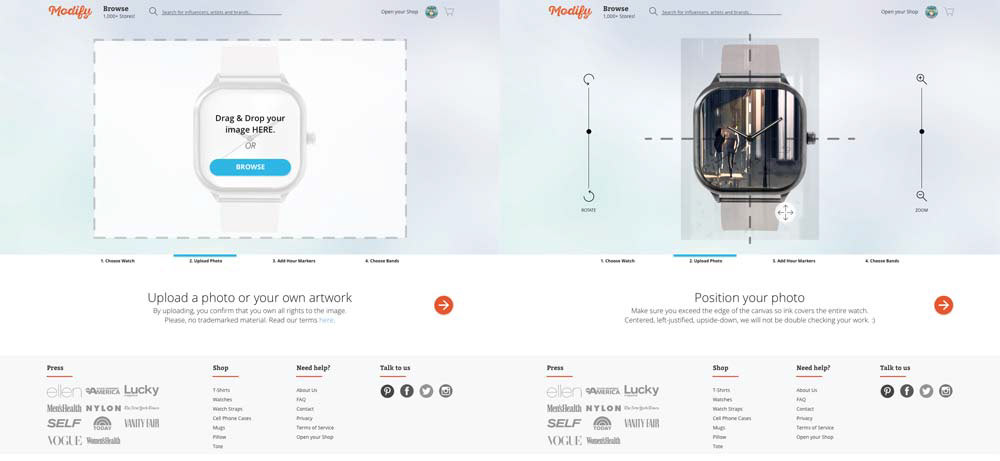 Step 3
Another common feature requested by our users, of all watch designs pretty much, was the desire for hour markers.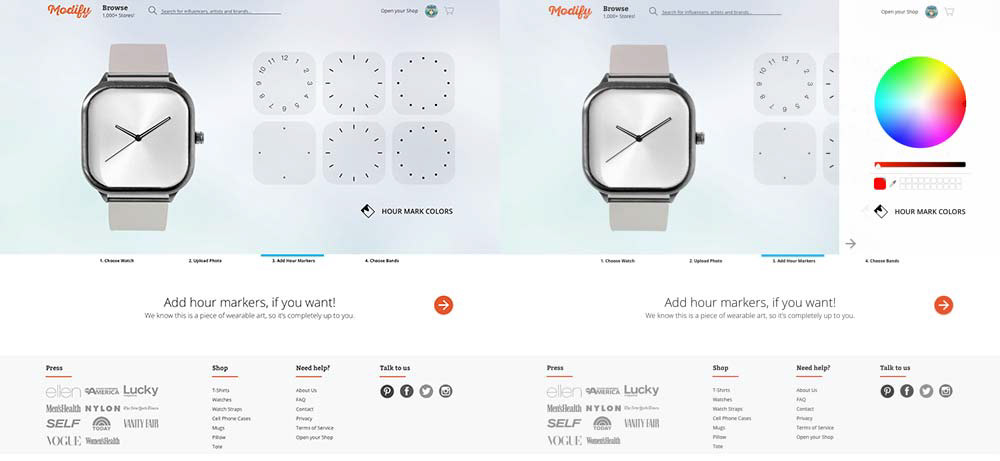 Step 4

We also were trying to figure out a way to easily make bulk orders possible from this last step, including the ability to choose different strap colors within the order, a trend we often saw with our small group buys.